About Conference
The International Conference on Research in Engineering, Science and Technology is returning for its 10th edition! Taking place on the 21st-23rd of February, 2020 in the majestic city of Rome, Italy, this highly acclaimed academic conference is THE event of the season. Researchers, scholars, educators, graduate and post-graduate students from all over the world will come for three days of intense learning and engaging networking.
We are delighted to once again organize RESTCONF. Every year we strive to deliver content that not only matches, but exceeds your expectations. Presentations are carefully vetted by our prestigious scientific committee, resulting in stellar sessions that cover the latest trends and challenges in the industry.
Previous editions took place in France, Italy, the UK, Turkey, Greece, Georgia, UAE, and Iran. As you register to attend the event, don't forget that you and all attendees are invited to join a free guided tour of Rome. RESTCONF promises to be our best event yet!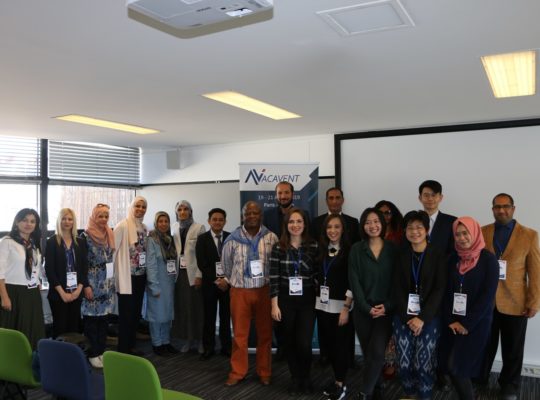 International Conference 2020
Paper Submission Deadline
31 January 2020
Registration Deadline
10 February 2020
Conference Dates
21 _ 23 February, 2020
Participation Opportunities
Oral presentation
Be an oral presenter of the conference and present your research to a truly international audience. Presentation slots are limited, so early submission is strongly encouraged.  Send your abstract today.
Poster presentation
Send your research paper to be a poster presenter at the conference and show your research work to the audience throughout the conference days.
virtual presenter
If you can't attend the conference in person but want to share your research with our international community, join as a virtual presenter.
Publication
All accepted research papers will be published and indexed in the conference proceedings. All accepted abstracts will be published in the conference abstract book with ISBN.
Networking
Attending in RESTCONF will provide an opportunity to network and share thoughts on recent advances with other academics and experts in the same or similar fields.
City Tour
Organizing Committee will offer the all participants a city tour free of charge, so learn about Rome's vibrant past and present, with a friendly local guide.
Conference Speakers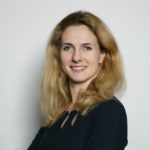 Maria Sielicka-Rozynska
Phd, Poznan University of Economics and Business, Institute of Quality Science, Assistant Professor at the Department of Food Quality and Safety; teacher and researcher in the field of food quality and safety, member of research project: The role of food labeling in building consumers' awareness for reducing food waste.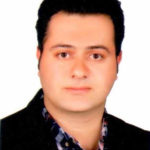 Morteza Alijani
Morteza Alijani was born on 20 September 1987 in Iran. In 2014, He received an MS.c degree in Electrical Engineering at the IAU (Tehran) with first-class honors. Then, he started working as University Lecturer at IAU and Technical Manager at Mobotix AG in Iran from 2014 to 2019. Currently, he is an MS.c student in Mechatronics Engineering at the University of Trento, Italy.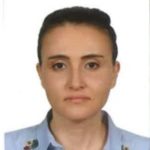 Sibel Kasap
Sabancı University, Nanotechnology Research and Application Center Istanbul/Turkey
Research Area: Chemical Vapor Deposition (CVD), Graphene, Nanoparticle Synthesis, Hydrothermal Synthesis.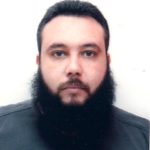 Arbouche Rafik
Professor in animal production and specialist in animal nutritiondepartment of agronomy. university of Ghardaia
First Visit To Rome?
Rome, Italy's capital, is a cosmopolitan city with around 3,000 years of worldwide prominent art, architecture, culture, and culture on display. Vatican City in Rome headquarters of the Roman Catholic Church and home to the Pope, is the smallest country in the world, which attracts over 12.6 million tourists each year.
Also, Rome's nickname "Caput Mundi," coming from Latin and meaning capital of the world.
since Rome has access to so much water, there are fifty monumental fountains and hundreds of smaller fountains, over 2000 fountains in all, more than any other city in the world.
Rome is said to have one of the nicest urban populations in Europe. And by nice, I mean downright friendly, uncharacteristic of most European cities. Italians are known for being hospitable and those in their capital city are no exceptions. And this doesn't just include those with businesses serving tourists.
The capital city of Italy hosts numerous festivals every year that never fail to fascinate its visitors. Being the center of western civilization for thousands of years has definitely left the Romans a bit of cultural legacy.
CONFERENCE VENUE
Sapienza Università di Roma, Sapienza Facoltà di Studi Orientali – Facoltà di Lettere –  Edificio Marco Polo
Address: The Italian Institute for Oriental Studies Department (ISO) is located at the Scalo S. Lorenzo RM 21, Circonvallazione Tiburtina 4, 00185, S. Lorenzo area.
Registration
Registration
Authors (Students): €230
Authors (Regular): €260
Listener: €120
Virtual Presentation: €160
Registration
Paper Publication Opportunity
All accepted research papers will be published and indexed in the conference proceedings.
Each Paper will be assigned Digital Object Identifier (DOI) from Cross Ref.
The proceedings shall be submitted to Google Scholar for Indexing.
The Conference Proceedings will be published in the conference proceeding with an ISBN in a soft form.
All papers have publication opportunity in ISI and Scopus indexed journals.
All papers have publication opportunity in various indexed international journal.
All accepted abstracts will be published in the conference abstract Proceedings ISBN 978-609-8239-95-9. All full papers sent for conference proceedings will be accepted through a double blind review process and will be published electronically in proceedings with a DOI number.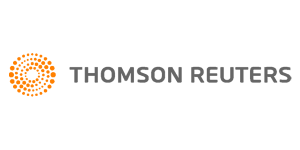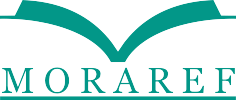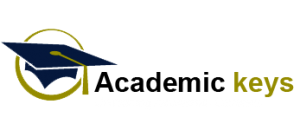 REST Conference is one of the best Academic conferences, engineering conference, engineering Conference 2020.