Conference Speakers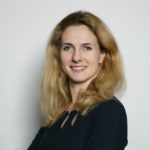 Maria Sielicka-Rozynska
Phd, Poznan University of Economics and Business, Institute of Quality Science, Assistant Professor at the Department of Food Quality and Safety; teacher and researcher in the field of food quality and safety, member of research project: The role of food labeling in building consumers' awareness for reducing food waste.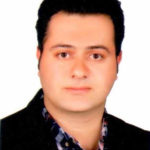 Morteza Alijani
Morteza Alijani was born on 20 September 1987 in Iran. In 2014, He received an MS.c degree in Electrical Engineering at the IAU (Tehran) with first-class honors. Then, he started working as University Lecturer at IAU and Technical Manager at Mobotix AG in Iran from 2014 to 2019. Currently, he is an MS.c student in Mechatronics Engineering at the University of Trento, Italy.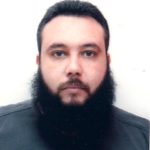 Arbouche Rafik
Professor in animal production and specialist in animal nutritiondepartment of agronomy. university of Ghardaia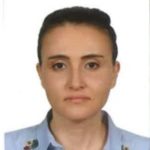 Sibel Kasap
Sabancı University, Nanotechnology Research and Application Center Istanbul/Turkey
Research Area: Chemical Vapor Deposition (CVD), Graphene, Nanoparticle Synthesis, Hydrothermal Synthesis.
porf. Alessandra Battisti, La Sapienza University of Rome, Italy
Prof. Dr. Faruk Alaeddinoğlu,Van Yüzüncü Yıl University, Turkey
Prof. Azizi Abdullah, Universiti Kebangsaan Malaysia
Dr. Aida Nayer, Effat University, Saudi Arabia
Dr. Yuliya Tarabalka, INRIA Sophia Antipolis, France
Dr. Cristina Piselli, University of Perugia, Italy
Dr. M. Arif Kamal, Aligarh Muslim University, INDIA
Prof. Katarzyna Hys, Opole University of Technology, Poland
Dr. RAJEEV PRATAP SINGH, Banaras Hindu University, INDIA
Dr. Ogenis Brilhante, Erasmus University Rotterdam, Netherlands
Dr. LAU SIU-KIT EDDIE, National University of Singapore
Dr. Sumit Kushwaha, Kamla Nehru Institute of Technology, Sultanpur, India
Prof. Siva Yellampalli, Professor of Practice, School of Engineering and Applied Sciences, SRM University AP, Amaravati
Dr. Younes El Khchine, National School of Applied Sciences of Khouribga, Sultan Moulay Slimane University, Morocco